Holland, Mich.
Koops Automation Systems is expanding its manufacturing capacity by acquiring a Saginaw, Mich., company.
Koops, a designer and builder of innovative automation systems and equipment for manufacturers, has purchased Wright-K Technology, Inc., a long-established designer, builder and rebuilder of custom industrial machinery.
Paul Brinks, president and CEO of Koops, said Wright-K Technology is a good match for the growing Holland company because of its technical expertise and strong employee culture. "Wright-K has a long history of welding excellence, and welding is a technology area that meshes with Koops' focus on automation systems, creating a true win for our combined customer base," Brinks said. "The integration of Wright-K and Koops will position us to provide our customers a broader portfolio of rock solid solutions from a trusted partner."
Founded in Holland in 1989, Koops offers full service and support for each of its automation systems, and tailors them to its clients' unique specifications across a broad array of industries. Koops' systems deliver product with consistent quality and production rate. By incorporating the latest robotic and motion control technology, coupled with innovative tooling design, the company provides a flexible environment that is unmatched in high-volume production of quality parts.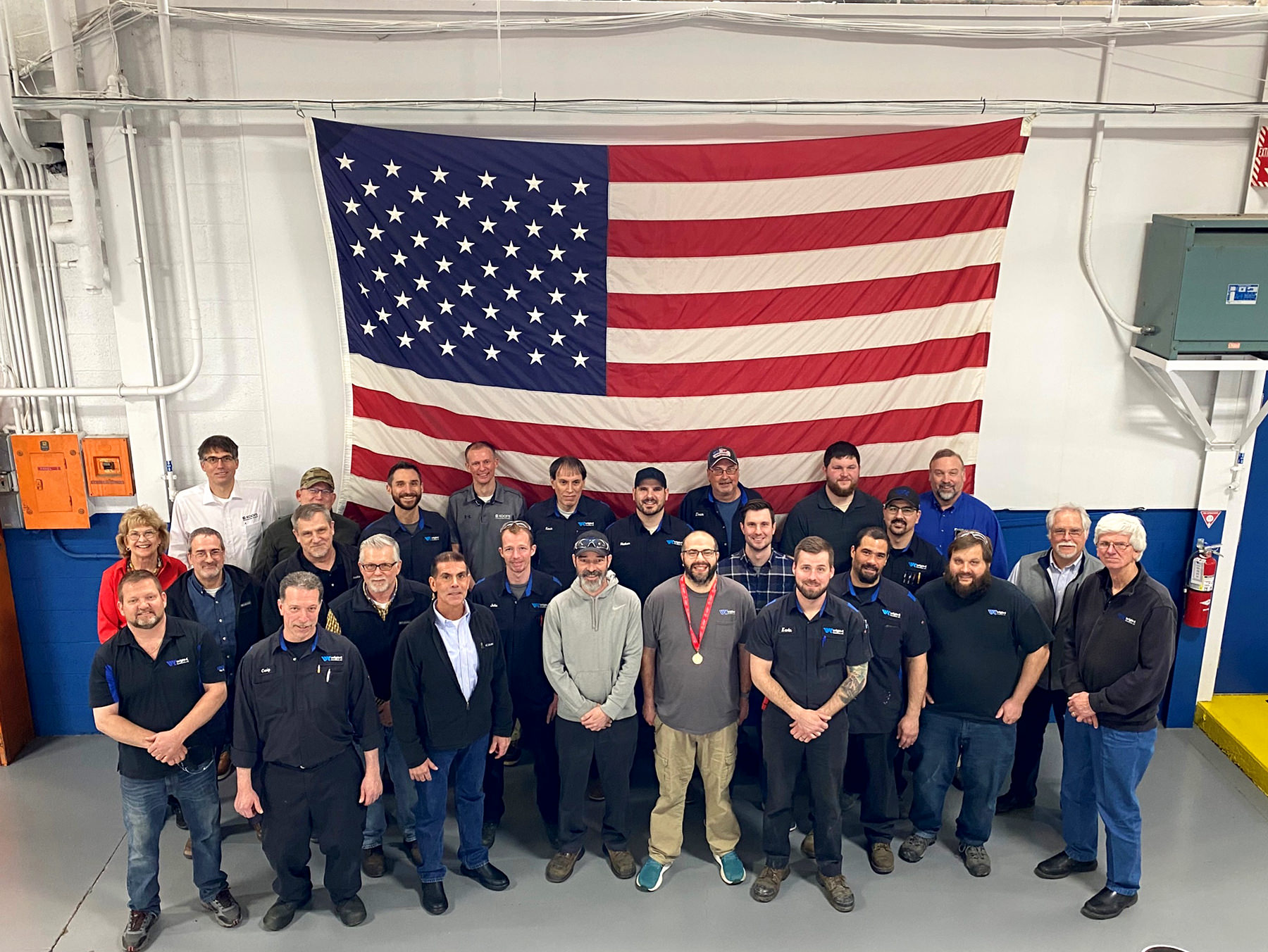 In addition to its Holland facilities, and now the former Wright-K Technology operations in Saginaw, Koops has locations in Greenville, S.C., and Irapuato, Mexico.
Brinks said Wright-K Technology's "outstanding ownership culture" will blend well with the culture at Koops, which in August will celebrate 10 years as an employee-owned company, or ESOP. "Team is our first core value at Koops, and having the Wright-K team join the Koops team is a true blessing and benefit," Brinks noted. "I am confident that the acquisition will enhance the culture of both organizations. We are looking forward to the journey ahead and excited to add additional employee owners."
Wright-K Technology, with roots dating back to 1910, specializes in welding, assembly, test and heat-treating systems and has an extensive background in controls systems and architecture. It is nationally and internationally known as a premium supplier to industries including automotive, aerospace, appliance, logistics, recreational, and commercial and household products.
For the co-owners of Wright-K Technology, Connie Kostrzewa and John Sivey, integration with Koops achieves their goals of continuing service to employees, customers and their community. "John and I wanted to leave our legacy to people that would continue these values, and what better way than to leave the company to our employees through the ESOP that will be provided with Koops?" said Kostrzewa, Wright-K Technology's chairperson.
Sivey, the company's president/CEO, said the sale to Koops "provides a stable future for our employees by partnering with a solid, forward-thinking, well-established organization."
"When we first met with the Koops leadership team, we were so impressed with their Christian ethics, their commitment to their team, their attention to quality products for their customer and their desire to contribute and make a difference in their local community," Kostrzewa added.
Brinks praised Kostrzewa and Sivey for their leadership at Wright-K Technology and their passion for the Saginaw community. "We plan to build on the strong Wright-K foundation by investing and growing the team in Saginaw, to better serve our customers," he said.
About Koops Automation Systems
Koops designs, builds, and integrates automation systems uniting rock solid engineering solutions with stellar customer support to meet the complex demands of robust manufacturers seeking to grow. Our services include 3D mechanical design, electrical/controls design, robot programming, project management, production line integration, service and support. We are a full-service integrator, capable of providing turn-key projects from concept to completion.