Rock Solid Solutions + Stellar Support We design, build, and integrate automation systems.
Koops is proud to continue the legacy & traditional quality of Newcor machinery.
Capabilities include:
Seam Welding
Friction Welding
Resistance Welding
Resistance Heating, and more...
Newcor Welders
Koops unites rock solid engineering solutions with stellar customer support to meet the complex demands of robust manufacturers seeking to grow.
Automating one of your processes, whether it's the first or the 100th, is a big decision and investment. But once implemented, our clients never look back—they experience efficiency, cost savings, increased productivity, and enhanced safety from their new automated systems.
Our Commitment:
Capabilities
We're big enough to sustain your growth, and small enough to celebrate your wins.
We employ the latest and greatest technologies to keep you ahead.
Koops is a leader in the automation industry. Through constant innovation and early adoption of emerging technologies, we strive to continuously improve existing applications to prepare you for changing consumer demands.
Efficiency in factory operations is critical.
A streamlined manufacturing process lays the foundation for a healthy and successful business. One of the best ways to improve factory efficiency is to incorporate personalized factory automation into the manufacturing process.
Koops helps manufacturers prepare for new automation equipment by assembling a team of experts trained to meet the needs of industry-specific companies. A project manager is assigned as the main point of contact, helping your company build and execute your personalized automation plan. During the initial phases, goals are defined and technical specifications are developed to detail the concept, machine design, and expectations of the project.
Benefits of Automation Systems
Save Money
The top priority of many companies—cutting production costs—is also the main benefit of automation. Cost benefits are recognized primarily due to the increased speed, reliability, and quality of the finished product an automated system produces, lowering the cost involved with production. There's also a reduction in waste because material is being used more efficiently.
Increase Production
Manufacturers that employ an automated system will see increased production, which can allow for greater sales. An automated plant runs more efficiently due to the ability to run as the company sees fit, without having to worry about some of the variables that can lead to a loss of time.
Safer Workplaces and Greater Opportunities
At Koops, we care about people and their careers. Factories can be hazardous to employees, putting them in danger of becoming injured on the job while executing strenuous, repetitive, and monotonous tasks. Integrating a finely-tuned automated system not only streamlines processes, increases safety, saves money, and enhances efficiency—it also enables you to utilize your employees for more complex and challenging, value-added responsibilities.
Higher Quality Product
An automated system can help improve quality by adding extra layers of verification to the quality control process. The precise movements of the automated equipment reduce variability within the assembly process. Automated quality control ensures the product is manufactured in accordance with company standards.
Your success

is

our

success.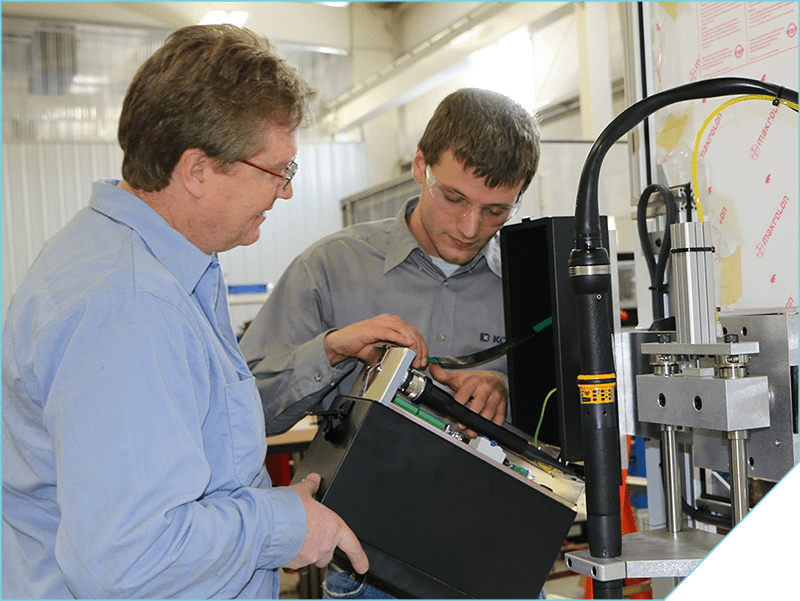 With over 30 years in the industry, Koops' tailored solutions come with full-service, personalized support. Why? Because our business thrives when your business is running smoothly. As an employee-owned company, we take great pride in the work that we do. Our team is inspired to contribute their talents toward an exceptional product and unparalleled experience.
Learn More
I
o

T Solutions
How Smart is your Machine?
Enter the Industry 4.0 transformation with Koops IoT Solutions.
Koops' capabilities include connected-manufacturing IoT solutions, enabling our clients to monitor and manage processes remotely, optimize machine reliability, and accelerate production.
Our team puts

?
100

%

heart

into manufacturing.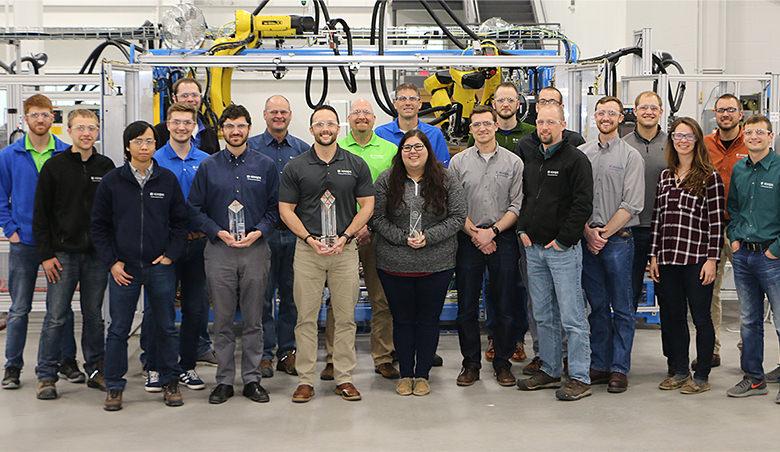 The talent base within our organization reaches far and wide. We're a group of passionate professionals possessing unique qualities and diverse experiences, talents, and strengths to form a team unmatched in resourcefulness, creativity, and raw potential.
Learn More