Capabilities
Autonomous Mobile Robots
Koops partners with industry-leading Autonomous Mobile Robot (AMR) brands to integrate into systems that will improve efficiency, productivity, and optimize workflows.
There are a variety of different AMR brands out in the market and we are capable of sourcing and integrating many of them. If your project calls out a specific brand, we will work with you to integrate the system into your facility. If you are uncertain on which brand to use, no worries! We will work with you to figure out the best solution of AMR for your application.
What are the features and benefits of Autonomous Mobile Robots?
Deploying AMRs into facilities can increase efficiency and add value to your business. They are used to help perform repeatable tasks, optimize workflows, and perform material transfers in numerous industries each and every day. Industries face operational inefficiencies and struggle with ergonomics, material flow/availability, and employee retention. Below are some common applications and industries where AMRs can resolve these issues.
Common Applications
Workflow Optimization
Parts-to-Line
Kitting and Picking
End-of-Line
Trash Removal
Long Haul Transportation
Product Staging
Replenishment
Towing Jobs
Transportation of Goods
Industries
Manufacturing
Automotive
Life Sciences
Logistics
Warehousing
Electronics
Consumer Goods
Healthcare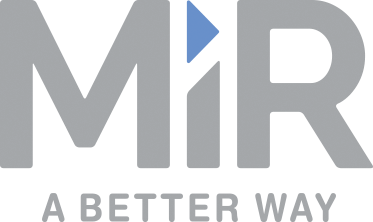 Koops is a MiR Certified Systems Integrator and can supply and integrate these systems into your facility. We work with customers to determine what model is best for their needs. A customizable top module gives MiR robots flexibility for nearly any task. Modules can be mounted to the top of the MiR robot to lift objects, tow carts with a hook, and transport items to optimize internal logistics. MiR robots are capable of detecting objects and obstacles keeping the safety of the team as the highest priority.  
Click to Enlarge

Koops is a Seegrid Automation Alliance partner meaning we can supply and integrate Seegrid AMRs. Seegrid AMRs help companies automate their material flow in warehouse and manufacturing environments. Mobile automation and software solutions increase throughput, productivity, and accuracy, improve employee and facility safety, and reduce operational and labor costs, all toward driving continuous improvement. Seegrid IQ gives our robots a more human sense of space, which helps our AMRs know where they are in a busy warehouse and confidently navigate and accomplish tasks.
Click to Enlarge