Industries
Automotive/Transportation
Automakers face the challenge of maintaining low manufacturing costs and high output rates while also ensuring that each vehicle has the ability to be customized. An automation system—fully tailored to each production process and space—can help automakers meet these complex demands.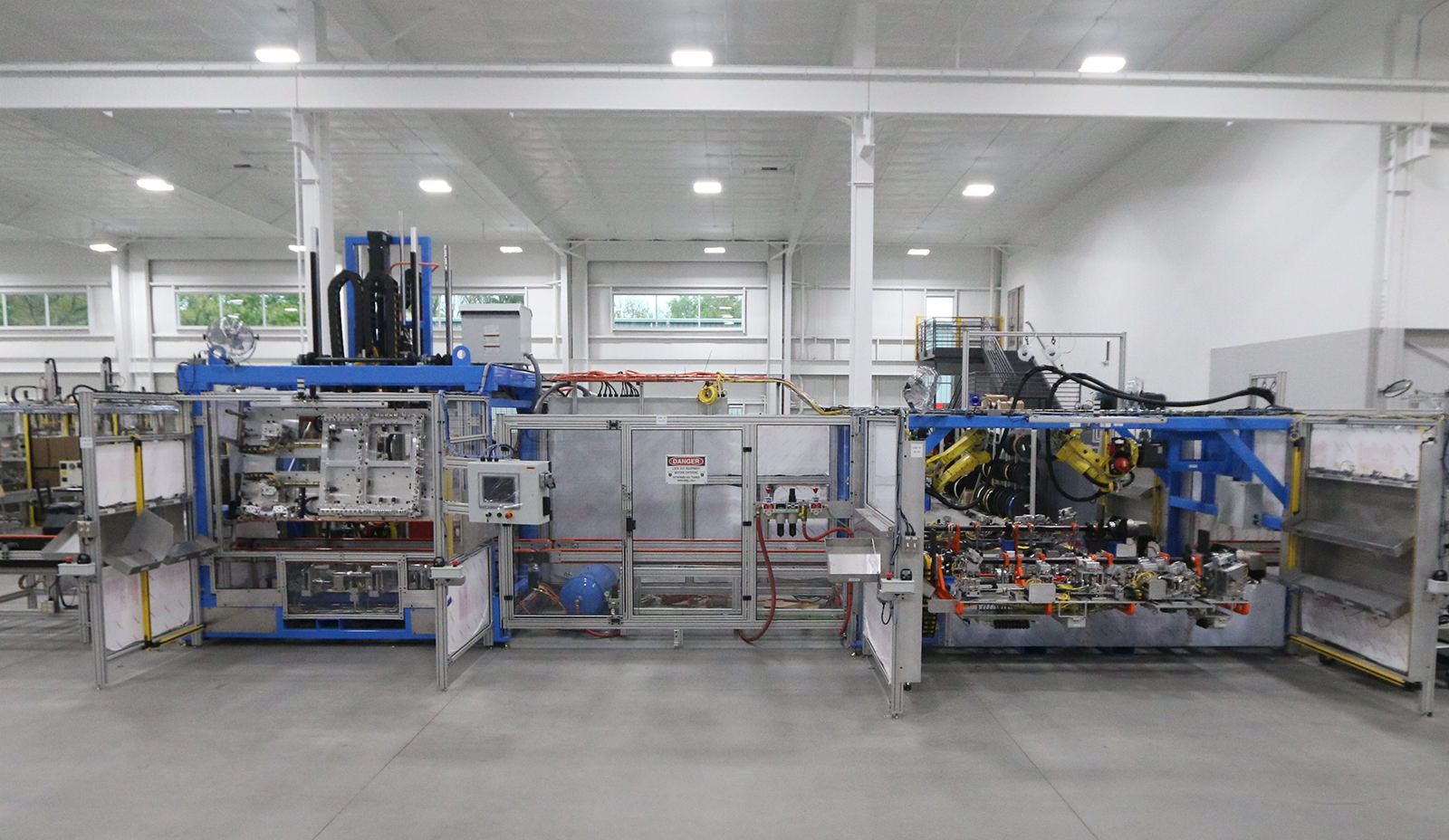 Process Integration
A common example of process integration is in-line or end-of-line assembly testing. By incorporating testing equipment into the production process (e.g., a hybrid cluster assembly line), a manufacturer streamlines production time. This can optimize the production time, giving the manufacturer an advantage over the competition.
Multi-site Integration
If a manufacturer has several factories, then multi-site integration of automation equipment could be the key to standardized quality levels. Edgefinishing equipment, for example, can use a standard base machine with interchangeable tool packs to keep each plant consistent with the next. Every component can be tested by the same standards, eliminating the risk of variation.
Manufacturers strive to surpass safety standards—Koops automation systems can help you maintain your high-quality and safety standards at multiple factory sites.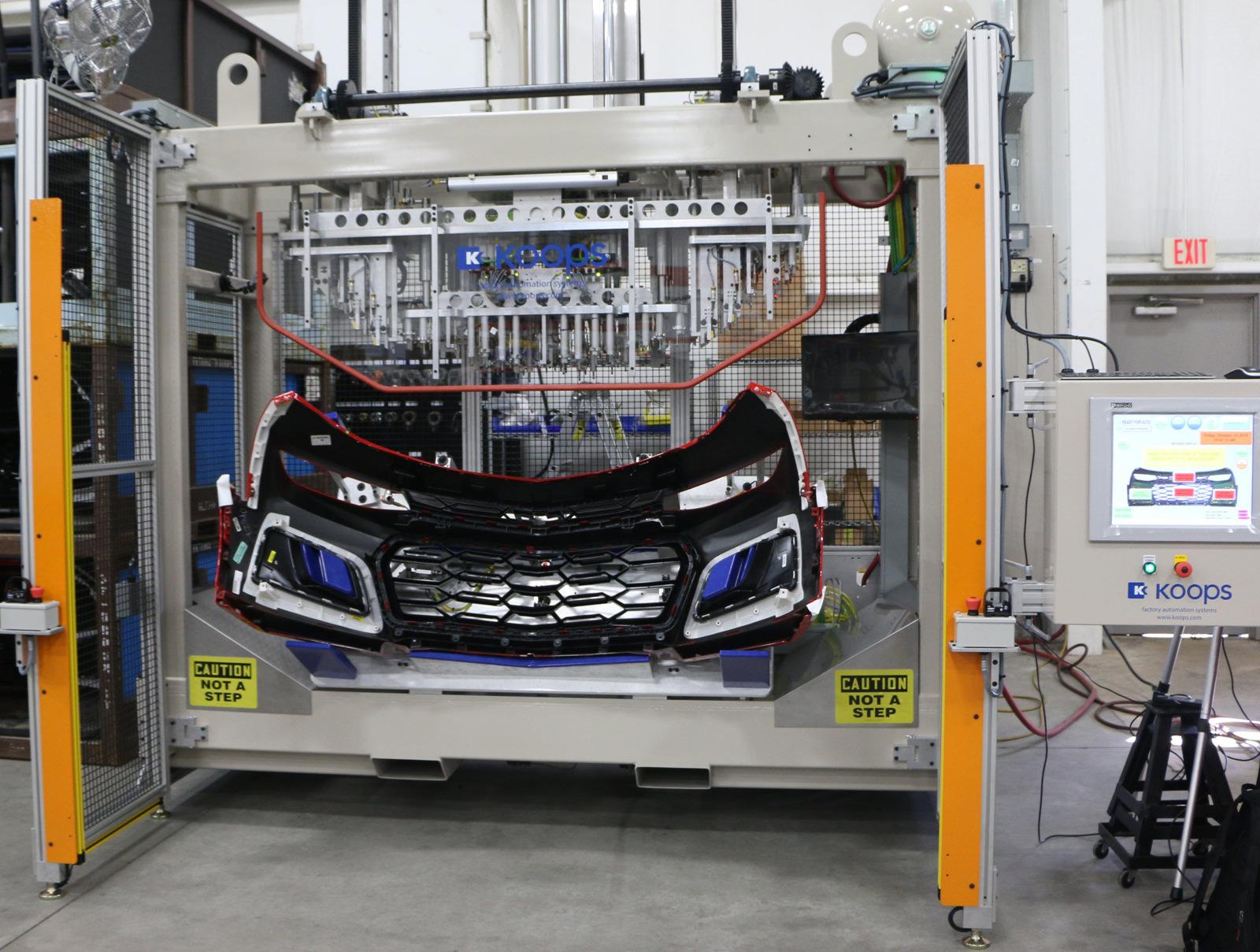 Flexible Operations
During the life cycle of an automotive program, the vehicle's design goes through several iterations to integrate new features and technology based on consumer feedback. Because of this, the automation that produces those parts may need to change from one year to the next. Koops anticipates this and designs automotive equipment with flexibility in mind.
Our tooling is designed to accommodate multiple-part versions, or as interchangeable tool packs to allow for non-invasive change-overs. The context of your project is unique and requires a unique solution. Koops will walk you through this process and give you the level of flexibility you need.