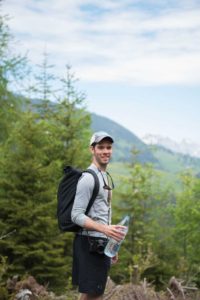 In this employee highlight blog, we are introducing you to Matthew, a Project Manager at our Greenville, South Carolina location. Learn why he enjoys working at Koops, how he juggles his job, and get to know a few more interesting insights about him!
Q: What is your name and what location do you work at?
Matthew Arnold and I work at the Greenville, SC location.

Q: How many years have you been at Koops?
Just over three years.
Q: Where did you receive your education?
I studied engineering at Bob Jones University in Greenville, SC.
Q: Why did you choose this field/career?
I love solving problems, exploring new things, and working with people. I get to do those things every day in my role as a Project Manager at Koops.
Q: What do you enjoy most about your job here at Koops?
I love getting to work with the other members of the Koops team.
Q: Why do you choose to work at Koops?
Several reasons: first, I strongly identify with Koops' core values; second, I truly enjoy working with the people around me; third, the work is challenging, interesting, and pushes me to grow personally and professionally.
Q: Describe a typical day at the office
It varies, but I always try to spend some time in the mornings checking in with teams on each job I'm managing. I make sure information is flowing smoothly between our team and the customer's team as well as make sure we understand each other's expectations for the project. I generally "batch" my email so I check and reply just before noon and again before the end of the day. I'll update open item lists for the customer and internal teams, review and adjust project timelines, check project financials, and write ECOs (engineering change orders) when customers want to make changes to a machine. Most of my day could be categorized as either fire prevention or firefighting. Fire prevention is much more enjoyable than firefighting. ?
Q: In your time at Koops, what are you most proud of?
The KBR team has faced some challenging projects over the last year and I'm incredibly proud of the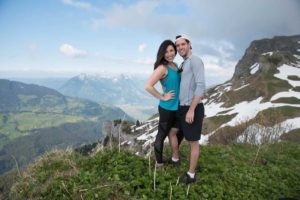 work the entire team has done to make sure our customers are always satisfied.
Q: Before working at Koops, what was the most unusual or interesting job you've ever had?
I worked for two months as a 2AC (second assistant cameraman) on a movie shoot in Shreveport, Louisiana.
Q: What do you enjoy doing outside of work?
I love hiking and go as often as possible with my girlfriend. I also enjoy reading, biking, longboarding, playing the guitar, volunteering at my church, making custom backpacks, and building small mechatronic projects.
Q: What is your favorite vacation spot?
Lauterbrunnen, Switzerland – but really anywhere there are mountains.
Q: What are your favorite kinds of food?
A well-cooked brisket is definitely at the top of the list, but I also enjoy fruits and veggies, so roasted cauliflower and grilled pineapple are pretty high on the list too.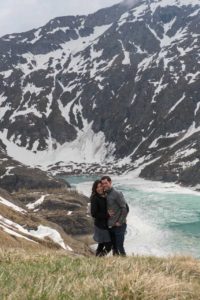 Q: Anything else you want to share?
I recently learned that in juggling, throwing is more important than catching. The same can be said about most of what we do at work. Throwing – initiating – is more important than catching – reacting – because how you initiate (an email, a phone call, a plan, a project, etc.) often controls the reaction.