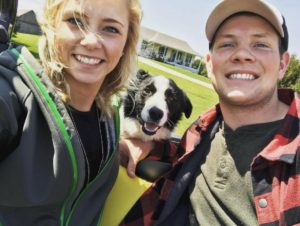 In this employee highlight blog, we are introducing you to Derek, a member of our Service Team in Holland, Michigan. Learn why he enjoys working at Koops and get to know a few more interesting insights about him!
Q: What's your name and what location do you work at?
A: My name is Derek Kloosterman. I am on the Koops Service Team (KSV) out of Holland, MI.
Q: How many years have you been at Koops?
A: I have been full time at Koops just over 3 years now.
Q: Where did you receive your education?
A: I wanted to "get where the world is going" so I chose the Panthers! I heard a lot of great things about Davenport's business program and it was close enough for me to commute to school every day.
Q: Why did you choose this field/career?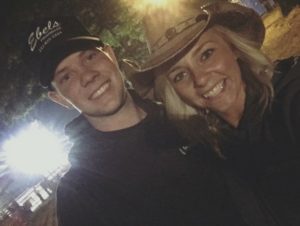 A: Honestly, I was unsure of what I wanted to do but I liked interacting with people so that is where I chose to start.
Q: What do you enjoy most about your job here at Koops?
A: What I enjoy most is the variety of tasks that our department gets to do daily. One day we could be assisting a customer with a quote, and the next day we could be on the customer's floor making modifications to their machine.
Q: Why do you choose to work at Koops?
A: The reason I choose to work here is because of the people and the culture that I get to be a part of every day. More specifically, the guys that make up our service team…there's never a dull moment! There's just a sense of teamwork throughout the company and that's what makes what we do enjoyable.
Q: Describe a typical day at the office.
A: A typical day in the office usually starts out the same. Once I get in the office I'll grab a cup of coffee, settle in and run through any new emails and the schedule for the day. Shortly after that, the service team will meet for a quick meeting to run through our crazy and often changing schedules to communicate what is the priority for the day and any upcoming projects. Once this meeting is complete, our days can vary quite a bit, so we must be flexible with whatever comes our way!
Q: In your time at Koops, what are you most proud of?
A: There are a few things that come to mind, but the service team is probably high up on the list. I had the opportunity to join this team at ground level about two years ago and it has been really cool helping and watching it grow. The team that has been formed around Service has been great to be a part of and I am excited to continue to watch it grow.
Q: Before working at Koops, what was the most unusual or interesting job you've ever had?
A: My jobs in the past were not anything unusual or interesting. Before Koops I worked at a Vegetable Farm and a Mechanic Shop. I worked on the Farm for about 9 years (summers) and did a lot of weeding, picking, and washing. This was a cool experience for me and gave me a lot more appreciation for vegetables!
Q: What do you enjoy doing outside of work?
A: Outside of work I enjoy being outside whether that is hunting, sports or just hanging out. My wife and I also spend quite a bit of time up north on Lake Missaukee with family and friends.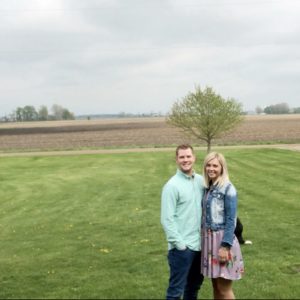 Q: What is your favorite vacation spot?
A: I wouldn't say we have a favorite spot to vacation, but we do like heading to Mexico on the rare occasion. We spend most of the summer weekends in Lake City at the cottage, so I would say that has been our go-to place.
Q: What are your favorite kinds of food?
A: I'm not usually a picky eater so ill eat pretty much anything that is edible. If I had to pick something, it would be either a burger or sushi.