In this employee spotlight blog, gain some special insights into the daily work of a Controls Programming Engineer. Find out what makes her tick, and why she enjoys working at Koops.
Q: What is your name and what location do you work at?
A: My name is Brooke and I am a Controls Programming Engineer at Koops in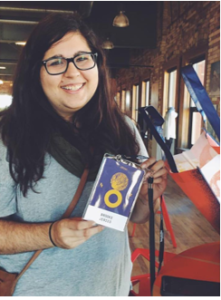 Holland.
Q: How many years have you been at Koops?
A: I have been at Koops for about 2.5 years.
Q: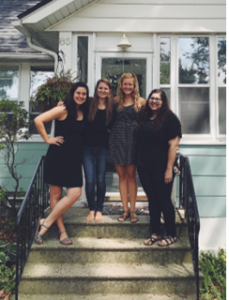 Where did you receive your education?
A: I studied Physics and Electrical Engineering at Hope College.
Q: Why did you choose this field/career?
A: I have always been interested in science and technology, but it wasn't until I joined my high school's F.I.R.S.T. robotics team (#67) that I started considering engineering as a possible future career. Throughout college, I knew I wanted to find something that mixed my creative side with technology and I was pleasantly surprised to find that here at Koops. Programming is a much more creative process than people usually think, but it can be especially true here because every machine we work on is unique.
Q: What do you enjoy most about your job here at Koops?
A: I most enjoy the team I get to work with here. Everyone is supportive and encouraging and it really gives me something to be thankful for at work each day. It's nice to be able to help other Controls Programmers (CP's) out on their projects when my head has been stuck in a problem for too long and I never feel bad asking someone else one hundred questions in a row because I know we genuinely want to help each other succeed.
Q: Why do you choose to work at Koops?
A: I choose to work at Koops because not only do we strive to make a good product, but we also have an incredible culture behind that product. It's one thing to say that you value things like excellence and integrity, but it becomes obvious to me if those things aren't being lived out by everyone on a day-to-day basis. I enjoy being able to serve our customers knowing that the team I'm working with shares the same vision and purpose in every aspect of life as what we advertise as a company.
Q: Describe a typical day at the office
A: CP's have a few different types of "typical days" that all revolve around the life cycle of a project. After the designers kick off a machine to be built, we start offline programming. These days usually include meeting with the project manager and designer to get caught up on machine functionality and writing as much of the PLC and HMI program as we can so that it's ready for the next stage: Debug. Once the machine is built, the only desk we spend time at is our tool bench on wheels. We get to be hands-on as we set up each of the components and test our programs for the first time, which makes these days anything but "typical". Some days we may be crawling around the inside of an edge wrap machine to program the perfect robot glue path and other days we may be teaching a vision system to locate and identify 13 different versions of a fuel filter. Essentially, a day of debug means doing whatever it takes to solve the problem in front of you. Once the machine is up and running, it's ready for install. CP's typically travel with their machines to the customer's facility to get everything up and running in its new home. Then it's time to start the cycle all over again!
Q: In your time at Koops, what are you most proud of?
A: I have had the opportunity this past year to spend a lot of time working with innovation at Koops. Between integrating a collaborative robot and developing our own Machine Vision lab, I've seen how much we value using cutting-edge technology to solve problems. This is important because behind innovation is a thirst to question, discover, learn, and improve. I'm proud to work at a company that clearly values those things, even when it may not be the most convenient.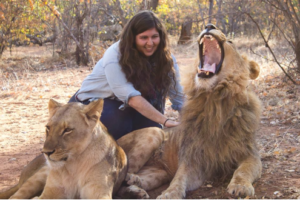 Q: Before working at Koops, what was the most unusual or interesting job you've ever had?
A: After I graduated from Hope, I moved to Zambia to work with an organization called Poetice International. As an International Immersion Intern, my job was to practice bridging gaps between cultures while identifying and confronting injustices in the communities I lived in. Some days this meant practicing my Nyanja (one of the tribal languages) with women from the village as we harvested crops in the field, while other days it meant assisting in the local hospital or school. Sprinkle in some safaris and hikes down Victoria Falls and every day pretty much became an adventure of its own. I value immensely the relationships I formed there as well as the experiences I get to tell stories about now. Just don't ask me about hippos. I'm still a bit traumatized to recount that one.
Q: What do you enjoy doing outside of work?
A: I'm an artist, so in my spare time I draw, paint, and run my own photography and design company. I'll also never turn down a board game night with friends at one of the downtown breweries or a summer's day at Lake Michigan.
Q: What is your favorite vacation spot?
A: I'm one of "those people" who still loves Disney World as an adult. I can't help it. That much creativity and technological ingenuity in one place (plus a few palm trees) and I'm on board.
Q: What are your favorite kinds of food?
A: Is there any kind of food worth having other than breakfast? Asking for a friend.