It's time to meet another great team member of Koops! Get to know Jamison Vande Ree an employee in our mechanical engineering department in this employee blog spotlight.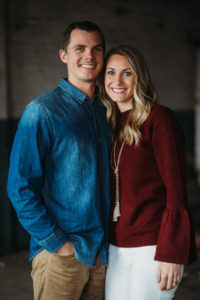 Q: What location do you work at?
A: I work in the Mechanical Engineering department of Koops in Holland as a Crew Lead.
Q: How many years have you been at Koops?
A: I started in April of 2013 so I'm coming up on 5 years here now.
Q: Where did you receive your education?
A: I got my Engineering degree at Calvin College in Grand Rapids. Go Knights!
Q: Why did you choose this field/career?
A: Growing up, I was always interested in how things worked and enjoyed the sense of accomplishment I got when fixing things. Then when I got into working on machinery more, I started wondering why things were designed the way they were and figured some things could be done better, like never orienting oil filters on their sides. That put me on the path to engineering, and during that process I discovered how much I liked machine design. Now that I'm more familiar with it, I can appreciate the design process and the need to orient filters sideways even though it doesn't make the hot oil feel any more pleasant on my arms.
Q: What do you enjoy most about your job here at Koops?
A: I love the variety of work I get to do daily. We have such a range in the products we build machines around that I get to see something new every day. Even designs that are similar to a previous job are just different enough that they present their own challenges that keep everyone engaged throughout the process.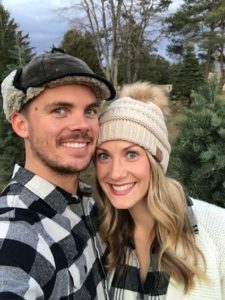 Q: Why do you choose to work at Koops?
A: I worked at a few different companies before I found Koops. The thing that stands out most to me here is the culture - there's a huge sense of teamwork. Every machine we build passes through a lot of different teams and regardless of the team, everyone is doing more than their share to make the best product. There are times when our machine shop recommends that we change a design to make it a little harder for themselves because it will be a lot easier for the assembly team, and vice versa. I've never heard anyone say, "that's not my problem." Everyone wants to do what they can to make the project flow as smooth as possible for the people before and after them in the build process. That open communication and sense of teamwork makes the days go by quickly and keeps me wanting to come back.
Q: Describe a typical day at the office.
A: MEs have a lot of desk time compared to other departments, but that also means we get a good bead on the status of snacks in the breakroom. So, first thing for the day is making a lap to see who had a birthday or had extra holiday treats they're trying to pass out. Once that's taken care of, typically I get to settle into SolidWorks and work on designing, either new projects or working on customer change requests for existing projects. That lasts for the rest of the day but it gets broken up with team meetings, project meetings, customer design meetings, and then any support I need to do for the machines that are getting built. Support can be walking through a design with the assembly team before they start so they can have a clearer idea of what's coming, working with the controls team on machine functionality or operation sequence, talking with project managers to keep them informed on how updates are coming or reviewing the build process with any team to figure out what went well and what we'd like to change next time to make it flow a little nicer. Sprinkle in some assistance for local school projects, pictures for Mustache Monday, or new hire interviews and that's about my day.
Q: In your time at Koops, what are you most proud of?
A: There are a few projects that come to mind, but the thing I think of most is our ME team. We get to juggle quite a bit between the projects we're working on, coop/internship programs, continuous improvement initiatives, general troubleshooting, and other things I'm sure I'm forgetting. Since we're at the front end of the build process, project timing ebbs and flows more for us than other teams so there are times when everything hits at once and individuals get swamped. The cool thing about this is typically someone else has a little bit of time to be able to step in and help. When you look at the whole team you can see so much of this flexibility to help each other (much of it without asking) and you can feel the purposefulness of the department.
Q: Before working at Koops, what was the most unusual or interesting job you've ever had?
A: I've had pretty standard jobs so I can't think of anything too unusual. I think one of the most fun jobs I had was an engineering internship at Vermeer in Iowa. I worked with a few different groups in the underground division there and one day the R&D team needed to get hours on a tractor they were testing, so my boss told me to go work with it in the field. Basically, I got to drive around, cut trenches, dig holes, fill them back in, and my requirement for the day was to try to break something and take note of how I did it so we could account for it next time. There are a lot of worse ways to spend a summer day than getting paid to try to break a tractor.
Q: What do you enjoy doing outside of work?
A: I still like playing a lot of sports when I can. My wife and I go camping and kayaking quite a bit in the summer. We spend a few weekends up at Silver Lake so I can have an excuse to work on my old truck. We both like to travel too so we try to find a new spot every year to check out. And when I get time I try to brew a batch of beer.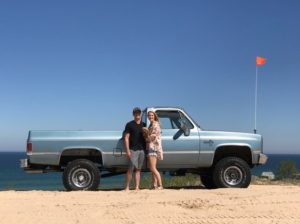 Q: What is your favorite vacation spot?
A: Over the years I think camping at Silver Lake or Ludington would be our go-to. Our overall favorite would be London even though we only spent a few days there a couple of years ago. It's easy to explore and there is a ton to do there, so after our small taste, we'd love to go back again.
Q: What are your favorite kinds of food?
A: Tacos. I could eat tacos every day. One of the great things about Holland is all the taco options. Our team in South Carolina has BBQ, which is also awesome, but tacos win. Sorry guys.