Koops is honored to be recognized as one of the "West Michigan's Best and Brightest Companies to Work For®" by The National Association for Business Resources (NABR). Companies nominated for this award are evaluated in several categories such as: shared vision, communication, community initiatives, compensation and benefits, diversity, employee education and development, employee engagement and retention, recognition, recruitment and selection and work-life balance. The Best and Brightest strives to recognize the most influential, trend-setting companies across the country and regionally in focused programs. Koops is thrilled to among the great companies chosen to receive this award.
Great organizations create cultures where team members are inspired and have the opportunity to contribute their talents towards the overall vision of the organization. "Our Team Members are our most valued asset and we strive to build our employee-owned company around teamwork, integrity, excellence and stewardship. This recognition is very special to us since it is the result of what our team members had to say about our workplace," states Jack Warner the Director of Finance and Business Administration at Koops.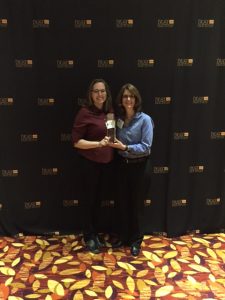 As an employee at Koops, one can expect a professional work environment, career development, and competitive compensation and benefits. It is our goal to provide a healthy work environment which promotes employee satisfaction. We strive to create a work environment where employees feel valued and respected, where excellence and integrity is encouraged and nurtured. Making the most of the benefits associated with this honor will allow us to continue to make the lives of our employees better as well as the satisfaction of our customers.
Koops will be attending the West Michigan's 2017 Best and Brightest award ceremony on May 3, 2017 at the JW Marriott in Grand Rapids Michigan.
You can find more information on West Michigan's 2017 Best and Brightest Companies to Work For® here.
For more information on Koops, please visit our website.