We take pride in all the great employees we have here at Koops. In this blog, we'd like to introduce you to one of these great employees, Miguel, who works in our Machining Department. Learn some fun facts about him and why he enjoys working for Koops.
Q: What is your name and which department do you work in?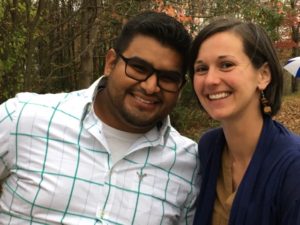 My name is Miguel Angel Lopez and I work in the Machining Department (MD).
Q: How long have you been at Koops?
I've been at Koops for 4.5 months
Q: Where did you receive your education?
I have an Industrial Engineering degree from Universidad Autónoma de Tamaulipas in Reynosa, México.
Q: Why did you choose this field/career?
I'm a hands-on guy and I like to learn how things are made (manufacturing processes).
Q: What do you enjoy most about your job here at Koops?
I enjoy collaborating with my coworkers and being able to help achieve the goals of our department on a daily basis.
Q: Why do you choose to work at Koops?
I like the company's culture and its diversity. It's a fun company to work for.
Q: Describe a typical day at the office
My department is the first step in the process of building automated machines. I get to my station and clean my tools (the saws). My supervisor gives me a list of pending jobs. I order the materials and start cutting. I need to make sure that I calculate the size of the parts accurately for them to work properly. Then, once the parts have been cut, I organize them according to the machine they are designed for. The operators pick up these parts to get machined in the CNC or Bridgeport stations. After the parts have been machined, I take them to be polished. From there, they are sorted onto palettes and shipped to Machine Assembly.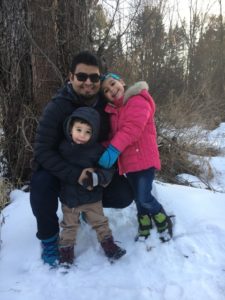 Q: In your time at Koops, what are you most proud of?
At the beginning of my time at Koops I was able to interpret for colleagues from a company in Mexico who were visiting our facilities for a month. I was able to help them communicate effectively with our MD department and make them feel more at home here in Holland.
Q: Before working at Koops, what was the most unusual or interesting job you've ever had?
I did some roofing in New Hampshire for a year (2017). In the transition of moving and settling down, my family and I ended up in NH where I got this job. I didn't have any experience but learned quickly and efficiently, even through winter! I enjoyed working outdoors and the beautiful views of the White Mountains and the Great Lakes Region.
Q: What do you enjoy doing outside of work?
I enjoy playing with my 2 children, getting together with friends, road trips, and music. I play guitar, bass, and drums.
Q: What is your favorite vacation spot?
Boston, MA, where my wife is from. And Mexico, where I am from.
Q: What are your favorite kinds of food?
Tacos, of course (especially homemade), Italian and sushi.