W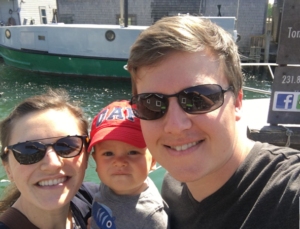 elcome to our first employee spotlight blog! In this installment, you will get to know Mike Slager, who serves as our Sales and Marketing Lead in our Holland location.
Q: How many years have you been at Koops?
A: I have been at Koops just over 2 years.
Q: Where did you receive your education?
A: I am a proud alumni of Calvin College.
Q: What do you enjoy most about your job here at Koops?
A: I love being able to make the connection between customer need and Koops' capability. We have so much to offer our customers here at Koops.
Q: Why do you choose to work at Koops?
 A:  I choose to work at Koops because I genuinely like working here and spending time with the people that I work with.  There are a lot of things that we can all do on a daily basis to make money, with some being more selfish and others being more collaborative.  At Koops, I feel like what I do enables others to be able to provide for their families in ways that would not be possible if Koops didn't exist.
Q: Before working at Koops, what was the most unusual or interesting job you've ever had?
A: In middle school, I worked on a tree farm and on a few occasions I got paid to pick up acorns in a public park and put them in 5-gallon buckets.  At the time, I was impressed with how valuable these acorns were that we would pick them up by hand from this park, but looking back I'm more astounded with my valuation of time as a middle schooler.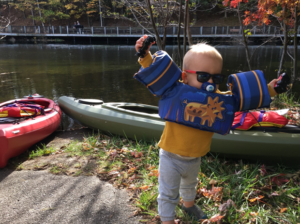 Q: What do you enjoy doing outside of work?
A: Spending time with my wife, Michelle, and our 18-Month-old son, Samuel.  We enjoy spending time outside - camping, hiking, kayaking, etc.
Q: What is your favorite vacation spot?
A: Northern Michigan – you just can't beat it.  This year we've spent some time at Leelanau State Park, Traverse City State Park, Ludington State Park, Young State Park, and a few others and have had a blast.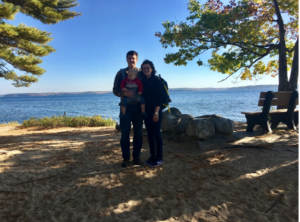 Q: What are your favorite kinds of food?
A: Anything you can put on a grill or in a smoker!
Q: Should I buy a ton of equipment from Koops?
A: Absolutely…give me a call, I know a guy!